Taylor Hampton


Development Director



(541)882-2053 ext. 103
taylorhampton@iyskfalls.org
Taylor Hampton is currently completing her BA in Marketing and Communications at Oregon Tech. She loves to be involved in the community and typically sees herself volunteering at multiple Non-Profits on the weekends. She loves building relationships with people in the community and tries to stay involved. Taylor is a new mom, who loves film and the outdoors, so when she isn't working in the community, she is typically filming projects, traveling with her son, or kayaking.
Gigi Zendejas
Programs Director
(541)882-2053 ext. 104
gzendejas@iyskfalls.org
Gigi is a passionate person who truly loves the work she does and the involvement she gets to be a part of in her community through her work at IYS. She moved to the town of Klamath Falls in 2018 from California where she was born and raised and completed her schooling, which was achieving a degree in Criminal Justice. Moving to Klamath Falls has been a lovely change of scenery and her admiration for the community has grown since. In her free time, she enjoys spending time with her family at home, participating in the Klamath Falls community events, and taking time to travel to see her family back in California.
Nicholas Heneisen
Nick moved with his family from rural Georgia to Oregon in January of 2022. Years of battling severe depression had led him to the realization that he needed to get away from his situation and forge a new start elsewhere. He arrived in Klamath Falls and immediately began working to ensure that he and his children's lives would be better off here than where they came from. In the process, his family received help from a variety of social programs including IYS, who offered him a job shortly thereafter. He got his start in Exodus House before becoming manager of the IYS Work to Learn program.
Previously, Nick has had experience in various positions within the healthcare field as well as office administration, data analysis, and retail. Outside of work, he is a hobbyist blacksmith and enjoys hiking and playing video games with his family.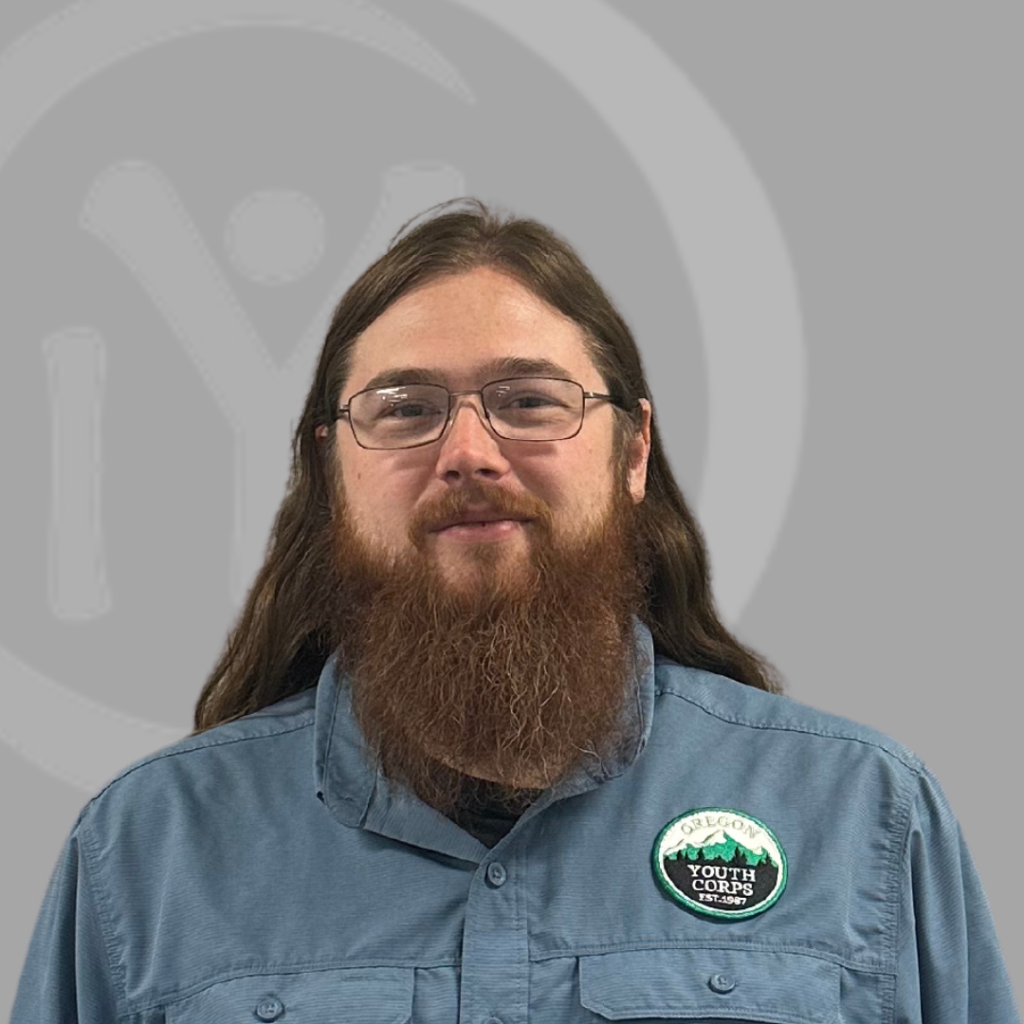 Brayanna Montgomery
Receptionist
(541)882-2053 Ext. 10
brayannamontgomery@iyskfalls.org
Brayanna moved to Klamath when she was 12 to help her sick grandmother. Her family faced poverty, homelessness, and hard times growing up, and she came to IYS in a time when she felt hopeless. Brayanna knew from a young age that she wanted to work with at-risk youth in the community and found her passion to be helping others. Joining the IYS team has been a major step for Brayanna heading into the career path that she has always dreamed of. On her off time, she loves spending time with friends, going on adventures with her partner and pup, and attending local events! Brayanna is currently studying at KCC, and has even had some stories through school published in the Basin Life Magazine.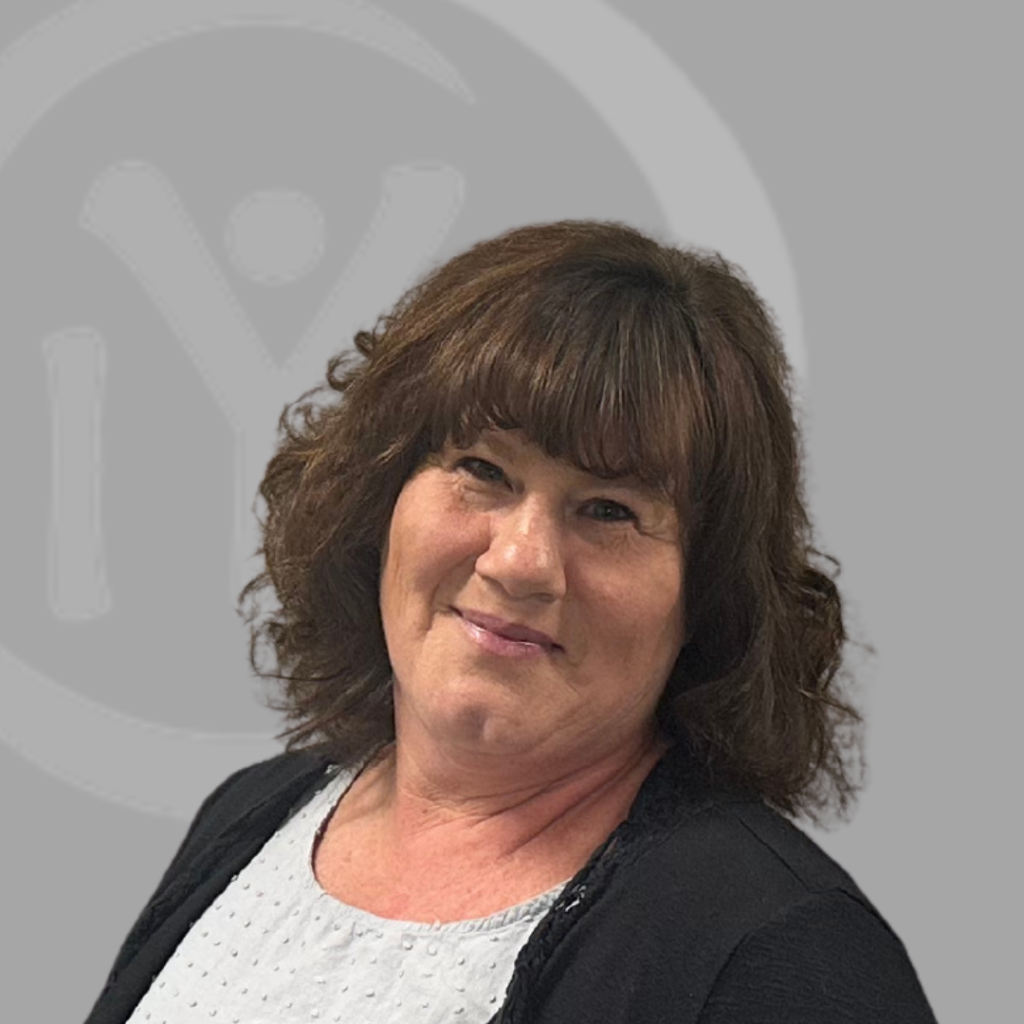 Melinda Austin
Executive Admin Assistant
(541)882-2053 Ext. 116
exadmin@iyskfalls.org
Melinda moved to Klamath Falls back in 2003. Her husband being in the military means moving around a lot, which is how she wound up in the Klamath Basin! They ended up loving it here, and decided to stay to raise their family. Melinda has six children and eight grandchildren. Her passion is her kids and the kids of the community which is what made her a great fit at IYS. In her off time, she enjoys continuing to travel, spending time outdoors, and going to the beach. Melinda loves to build relationships and helping those in need.  
Pam Glaser
Book Keeper
(541)882-2053 ext. 102
iys@iyskfalls.org
Pam was born in California, and moved to Oregon at age 28. Her and her husband moved to Rocky Point in 1992, where Pam was an at home mother for 20 years and raised her family. When rejoining the work force, Pam began working toward her AA in Marketing. She started working at IYS in June of 2020. In her off time, she enjoys traveling with her family, and visiting California. 
Alec Kalevicoglu
Work2Learn Manager
(541)882-2053 
aleckalevicoglu@iyskfalls.org
Alec Kalevicoglu was born and raised in Grants Pass, Oregon. He started his career in the medical field as an EMT, getting his training from a similar work to learn program with a non-profit called Mercy Flights. After a change in heart, he worked many jobs from milking cows to pickling cucumbers. In May 2022, Alec started a homestead in the mountains out past Sprague River and found his way back into the non-profit world with IYS. He enjoys being outdoors, archery, and spending time with his dog.